Awakening to Love & Pleasure – An introduction to Tantra with Frank Mondeose
Awakening to Love & Pleasure
An introduction to Tantra with Frank Mondeose

Friday October 10, 2014, 7pm – 10pm
Price: $25 (txs included)
Introduction to Tantra
Heart Opening Tantric Puja
Saturday October 11, 2014, 10:00am-10pm
Price  : $175/person (txs and Friday session included)
Learn to communicate authentically
Discover the 3 keys of Tantra
Explore Masculine and Feminine Energy
Experience a Tantric Bonding Ritual

By the end of the weekend you will feel an expanded flow of energy and awareness throughout your being. You will leave this weekend with tools to create a more joyful, pleasure-filled, awakened life.
This weekend is open to individuals and couples.
There is no nudity in this class.

Reiki Grandmaster Academy
460 Rue Saint Catherine West, Suite 706 & 708, Montreal, Quebec
Facilitated by:

Frank Mondeose (Montreal, Canada)
International Speaker, Tantric Guide, and Intimacy Coach, Frank helps individuals discover and experience more personal freedom in their  sexuality and everyday lives. His techniques support bridging the gap between sexuality and spirituality, expanding consciousness and promoting a healthier perspective of sex in a hyper-sexualized Western culture.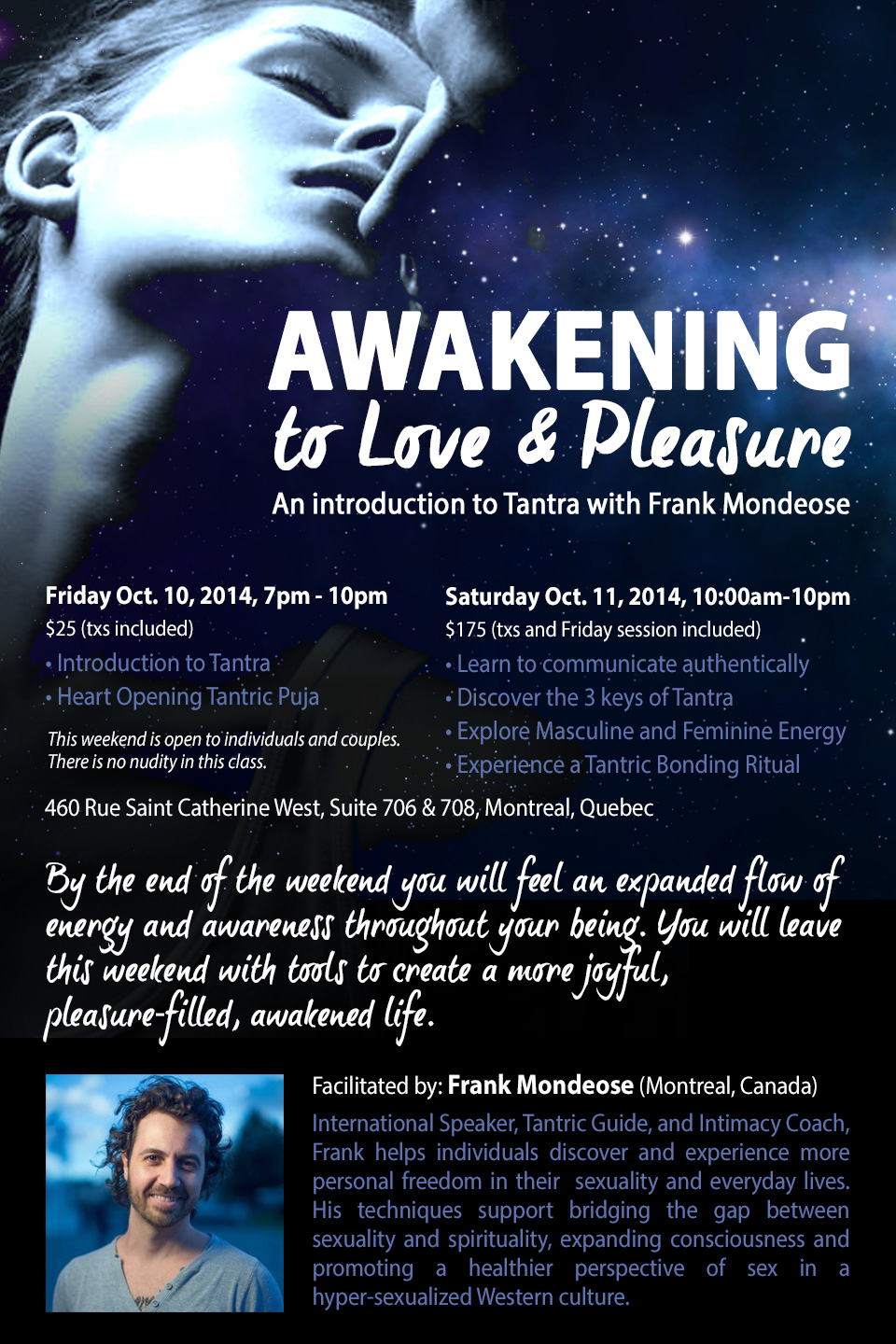 ---
---
Comments
---