Get The Spiritual Sexual Shamanic Experience in Costa Rica & Montreal!
Hundreds of people on 5 continents have attended the ISTA training over the past 8 years
, and have been radically changed for the better by uncovering reactive patterns and transforming them into conscious ways of being.
This 7-day retreat focuses on clearing the physical and emotional body of shame, guilt and fear related to sexuality and authenticity.
  Guided by expert facilitators, you'll experience multiple pathways of healing and expansion in a powerful group process based on unconditional love, intimacy and acceptance of what is arising.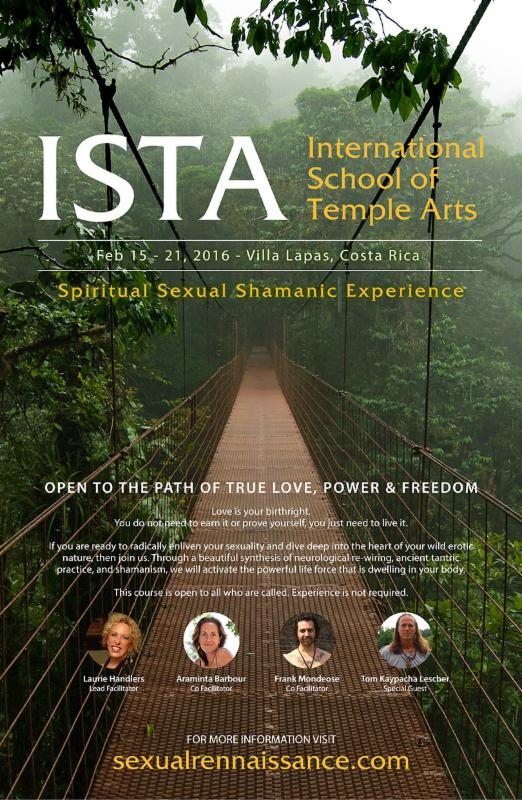 By the end of this event, you will feel more open, relaxed and present and be more in touch with effortless flow of life, no matter what it looks like.
Check out some real testimonials from the recent ISTA training in Guatemala:
Individuals and couples of any sexual preference are welcome to attend.
Nudity and intimate touch are part of this training, however you always have the choice to participate.
If you are ready to radically enliven your sexuality and dive deep into the heart of your wild erotic nature, then join us.
To reserve your spot and be part of the first 10 people to receive the Early Bird price, make your deposit now!
Book your retreat here:
VILLA LAPAS, COSTA RICA
February 15-21, 2016
$1800 Early Bird ($2200 Regular)
*price includes tuition, food, lodging and taxes
Click for details


VAL MORIN, QUEBEC
May 23-29, 2016
$2200 Early Bird ($2500 Regular)
*price includes tuition, food, lodging and taxes
Click for details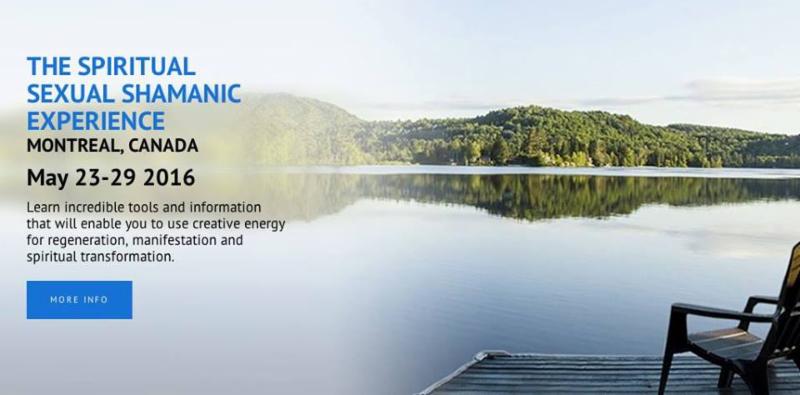 Click here for more information about ISTA training and The Sexual Renaissance
.
---
---
Comments
---