Magic in Montreal: The First Canadian ISTA Conference Inspires a Sexual Renaissance
By Crystal Dawn Morris

The Opening Ceremony Honors the Goddess
The opening ceremony told the story of a small group of mystics who longed to escape the repression of the Vatican in Europe. They desired to establish a community in New France (Quebec) based on the Gnostic teachings of love rather than domination. In 1641, they founded the town of Ville Marie whose name honored Mary Magdalene, the consort of Jesus. Later the town's name was changed to Montreal.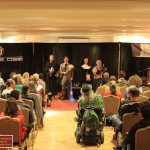 During the ceremony I was moved to tears. It seemed liked the story of Ville Marie mirrored my own journey, which began when I was guided to move to Sedona in 2005. My Sedona adventure began with a commitment to awaken fully and live as love. Shortly after moving to Sedona I went southern France on a Magdalene Tour. Everywhere I went I was aware of masculine and feminine energy and how these energies can create a sense of separation or sacred union. In 2007, I went to Egypt where I deeply connected to the neteru (deities) Horus and Hathor. Many believe the Yeshua (Jesus, during his missing years) went to Egypt to study at the Temple of Horus and while in Egypt he met Mary Magdelene, who was studying to be a priestess at the Temple of Hathor. Part of their training involved learning the alchemy of sex magic for transformation and spiritual awakening.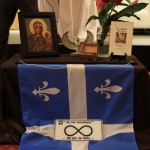 As the opening ceremony concluded I felt we were anchoring a global sexual renaissance based on the ancient knowledge that we are divine beings having a human experience. The ceremony ended with the cry, "Je Me Souviens!", which means "I remember!" Now is the time to remember what we truly are and shift the paradigm from a world based on fear and separation to one aligned with love and freedom.

Bringing the Conference to Montreal
It was shortly after my journey to Egypt in 2007 that I attended my first ISTA Conference in Sedona. I have been involved with ISTA for the past 8 years as a participant, speaker and as faculty. I have gotten to watch ISTA grow, evolve and spread across the globe. Its conferences and trainings have been attended by thousands of people and regularly occur on 5 continents.

In 2012, I met Frank Mondeose in Sedona. He was there attending a month-long ISTA apprenticeship program and I was part of the faculty. We immediately felt a resonance and quickly developed a friendship. Frank hosted me in Montreal 4 times over the next few years with the intention of building a supportive sacred sexuality community. Our plan was to eventually bring the ISTA Conference and trainings to Montreal. Last summer we felt the time was right and we committed to hosting the 14th Annual North American ISTA Conference on Sexuality and Consciousness in Montreal. This was the first time the North American ISTA Conference would be held outside the USA.

Sexual Renaissance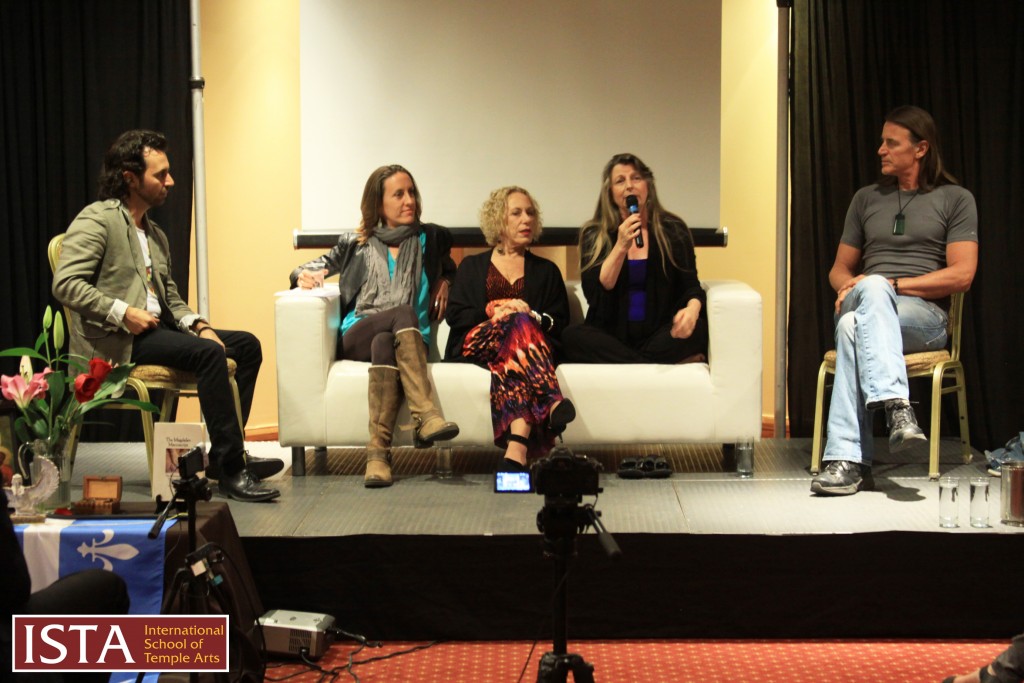 The conference theme was Sexual Renaissance. We wanted this conference to create a powerful field of energy that would remain even after the conference ended. This vision was held by myself, Frank along with our four powerful keynote speakers: Baba Dez Nichols, the founder of ISTA; Ma Premo, Tantra pioneer; Tom Kaypacha Lescher, astrologer and spiritual leader; and Laurie Handlers, Tantric master and intimacy coach.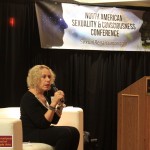 With over 60 people applying to present at this conference we were able to pick high quality speakers who offered a wide variety of perspectives. The conference included two tracks- one room was conference-style and the other room was experientially focused. There were 27 speakers offering 32 powerful presentations. The speakers in the main conference room were videotaped and those talks will be available in the near future on the Sexual Renaissance website.

Over 150 people attended the conference and 95% of those attending were new to ISTA. People commented on the high quality of the speakers, how smoothly everything flowed and the variety of topics which ranged from Shamanic Breathwork™, open relationships, kink, Tantric-Light Therapy, Sex Magic, passion in long-term relationships, yoga, and sexual health to name a few.

Frank is well known in Montreal for his unique sensually-themed parties. He created two unique evening entertainment events on Friday and Saturday. On Friday night, there was an Erotic Kirtan with Adam Bauer and on Saturday night a very special Monde Ose – Sex Magic Party which included dancing and live entertainment.

Over-all the Conference was a success. We expanded the field of love and introduced ISTA to a new country and new community. We hope that the video content created will help spread the word about ISTA and continue to inspire people to participate in this global movement. Co-organizing the ISTA Conference with Frank and his amazing team it was a real joy. Thank you to everyone who joined us in Montreal.


SSSEx Retreat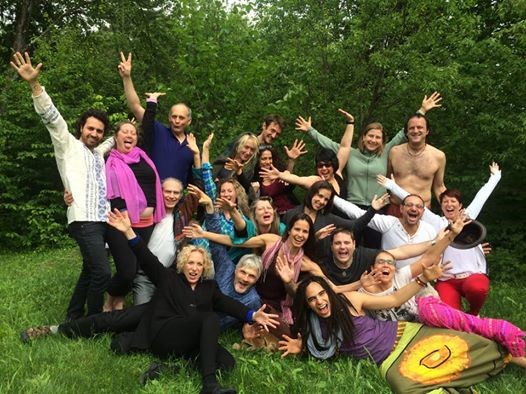 Following the conference 19 people join me, Laurie Handlers and Frank Mondeose at a retreat center in the mountains near Montreal for the Spiritual Sexual Shamanic Experience (SSSEx), a week-long retreat devoted to releasing conditioning, restoring ease and expanding your capacity for love and freedom.

Facilitating this retreat is an inspiration. I get to witness people transforming right before my eyes, as they align with their True Self and begin to live as love. To learn more about ISTA Conferences and trainings all around the world please go to: https://www.schooloftemplearts.org/

Crystal Dawn Morris is a lead facilitator for ISTA, a Love and Freedom Coach and a Tantra Teacher. She lives in Sedona, AZ where she offers coaching in person, over Skype and by phone. She offers events all over the world. Her website is www.tantraforawakening.org/ and it contains lots of free articles and information.
---
---
Comments
---