Spiritual Sexual Shamanic Experience – Costa Rica
Glorious day friends!
It is with deepest excitement that I announce the upcoming journey I am organizing in Central America. Together with an epic team, we will be offering the Spiritual Sexual Shamanic Experience (SSSEX) for the first time in Costa Rica!
Combining the transformative power of the SSSEX training and the healing energy of the Costa Rican land, Laurie Handlers, Araminta Barbour and I will create a sacred space, ripe for deep diving, soul retrieving, and breaking through to a place of more love and freedom.
As if this wasn't enough to get your soul stirring, Kaypacha Lescher has agreed to join us on this journey, and to offer 3 mornings of Kundalini Yoga, and an astrological perspective of the current of masculine / feminine energies in the emerging paradigm.
This will be an intimate group with a first phase limit of 20 people. The first 10 people to reserve their spot will benefit from substantial savings.
If you are intrigued, or are feeling the call, please contact me or any of my SSSEX Co-Facilitators for more information. You can read about the experience at https://sexualrenaissance.com. More info coming soon.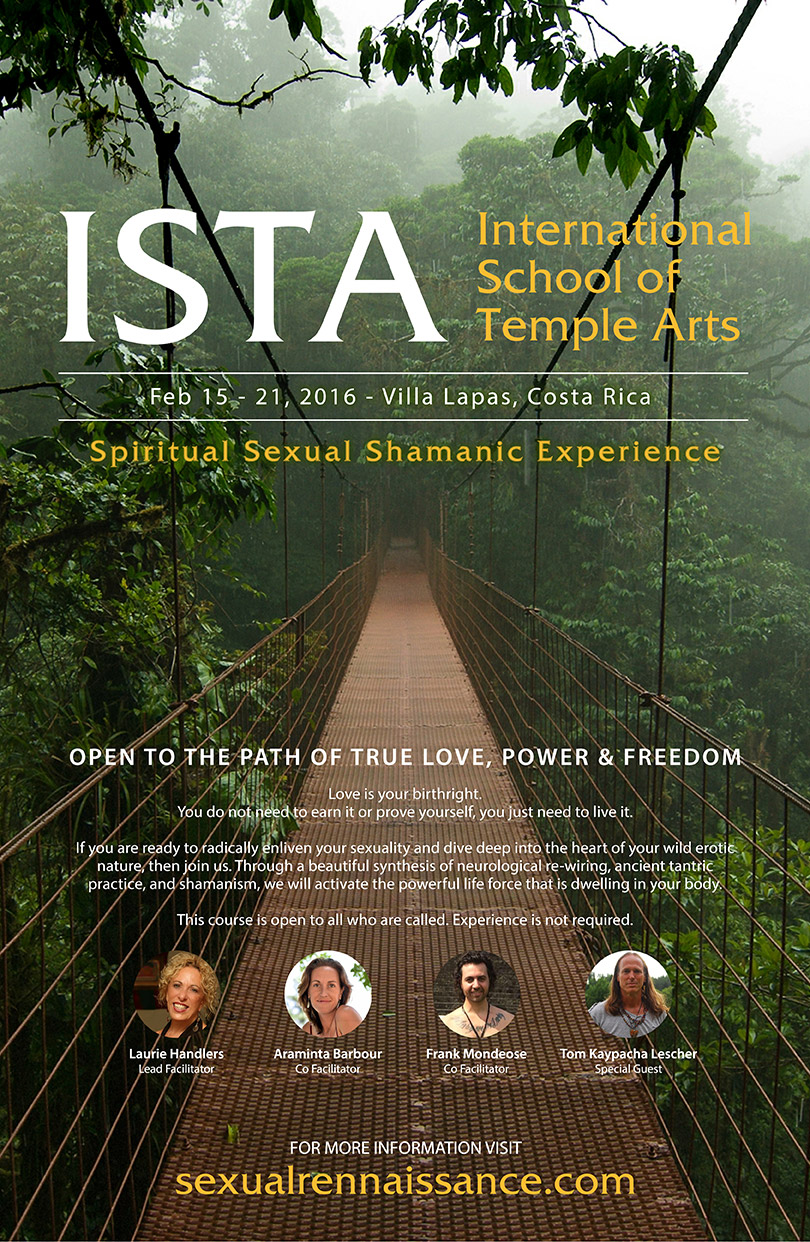 ---
---
Comments
---