SPIRITUAL SEXUAL SHAMANIC EXPERIENCE Phoenix, AZ – November 8-15, 2015
If you are ready to transform your life, this experiential 7-day event is for you. Hundreds of people on 5 continents have attended the ISTA training over the past 8 years and have been radically changed for the better by uncovering reactive patterns and transforming them into conscious ways of being.
This retreat focuses on clearing the physical and emotional body of shame, guilt and fear
related to sexuality and authenticity. This is done through multiple pathways of healing: guided visualization, emotional release, shamanic initiations, energy tracking and conscious touch are just a few of the practices used to dive deep into the inner realms. The inner masculine and inner feminine archetypes are explored because when they are fully integrated a door opens to a deeper knowing of the Self as whole and complete.
This event unfolds within a powerful group process based on unconditional love, intimacy and acceptance of what is arising. By the end of this event, you will feel more open, relaxed and present and be more in touch with effortless flow of life, no matter what it looks like.
No prior knowledge of shamanism or sacred sexuality is necessary to attend this retreat. This event is about expanding beyond your comfort zone, while honoring your healthy boundaries.
Nudity and intimate touch are a part of this training, however, you are always at choice and the facilitators will help you navigate what is authentic for you. Individuals and couples of any sexual preference are welcome to attend
HERE'S WHAT YOU GET
This is an ALL INCLUSIVE Event. Your investment covers all costs.
– Tuition for 8 Days of training with like-minded people and highly skilled facilitators
– 7 nights of housing on-location at a beautiful property with pool & hot tub
– All meals prepared by a professional chef
YOUR MONEY'S WORTH
We bring in top leaders in the fields of sacred sexuality, personal development, tantra and shamanism, some traveling from foreign countries and from other states. If you are feeling drawn to this training, it is no accident. Your commitment to attend is a commitment and investment in yourself and your personal growth.
SPACE IS LIMITED. WE WILL CREATE A WAITING LIST ONCE OUR MAXIMUM NUMBER OF PARTICIPANTS IS REACHED.
PRICES WILL INCREASE AFTER SEPTEMBER 5th!
For payment information, check out the link HERE.
HOSTS
Laurie Handlers – Lead Facilitator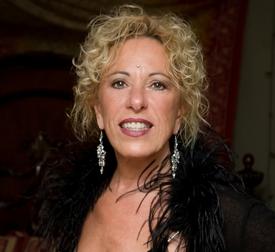 Laurie Handlers (Phoenix, AZ) is a film star and producer (Tantric Tourists & Beyond Dinner), sex/intimacy coach & educator, #1 Amazon Best Selling author (Sex & Happiness: The Tantric Laws of Intimacy) and weekly radio show host (Sex and Happiness). Her company, Butterfly Workshops offers sexual health and awareness, leadership and expansion courses for corporations and individuals globally.
Crystal Dawn Morris – Co Facilitator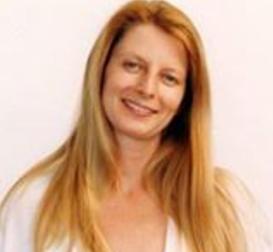 Crystal Dawn Morris (Sedona, AZ), MA, has been involved with ISTA for 8 years and is one of ISTA's lead-faculty members. She is a Tantra Teacher and Intimacy Coach. Crystal has 30 years experience in a variety of shamanic traditions. She is a Certified Shamanic Breathwork Facilitator and Shamanic Minister. Crystal worked in women's healthcare from 1984-2007; as an RN, NP and Certified Nurse-Midwife and has attended over 2,000 births. She lives in Sedona, AZ and teaches all around the world.
Frank Mondeose – Co Facilitator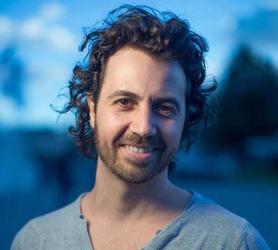 Frank Mondeose (Montreal, Canada), is the creator of nightlife industry lifestyle brand, Monde Osé, the Québec Director of Salon de l'Amour et de la Séduction , V.P. of the Sexual Health Network of Quebec, , and author of "TheSpiritualPlayboy.com".
For more information or questions, contact the Organizers.
Rick Priddis
Priddis, Inc
Email: rick@priddis.com
Phone: 801-368-7180
​Sunil Ahuja
Email: sunil7@cox.net
​Phone: 480-314-9281
---
---
Comments
---